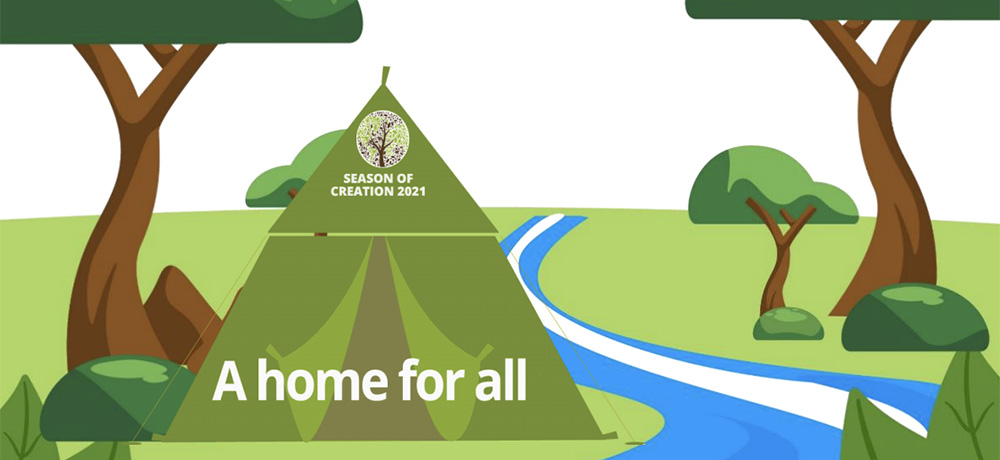 The Season of Creation is not new, and we have celebrated it regularly at St Anne's.
The Season of Creation is a time to renew our relationship with our Creator and all creation through celebration, conversion, and commitment together. During the Season of Creation, we join our sisters and brothers in the ecumenical family in prayer and action for our common home.
Ecumenical Patriarch Dimitrios I proclaimed 1 September as a day of prayer for creation for the Orthodox in 1989. In fact, the Orthodox church year starts on that day with a commemoration of how God created the world. The World Council of Churches was instrumental in making the special time a season, extending the celebration from 1 September until 4 October.
In recent years, statements from religious leaders around the world have also encouraged the faithful to take time to care for creation during the month-long celebration.
The season starts 1 September, the Day of Prayer for Creation, and ends 4 October, the Feast of St. Francis of Assisi, the patron saint of ecology beloved by many Christian denominations.
This year the theme of Creation Season is A Home for All.
You can read more about this at https://seasonofcreation.org/
There are also some useful prayers, ideas and resources here SOC-2021-Full-Guide
Prayer Boats
As part of our prayer and thinking during creation season, we are invited to participate in a joint project being facilitated by Christian Aid and Young Christian Climate Network.
We are inviting everyone to make origami prayer boats and bring them to church.
We are hoping to hang these in a boat shape in the rotunda to inspire all our prayer in the lead up to the November Climate Summit in Glasgow.
A photo of our large boats of prayers will be sent to join others from around the country.