From 2014—2018 we marked the centenary the First World War.  St Anne's wanted to makes its own contribution to our collective memory of WW1 in the shape of the plaque at the top of the stairs in our church, which originally came from the old St Anne's Church. It commemorates 31 men from our parish who died in, or as a result of, the First World War.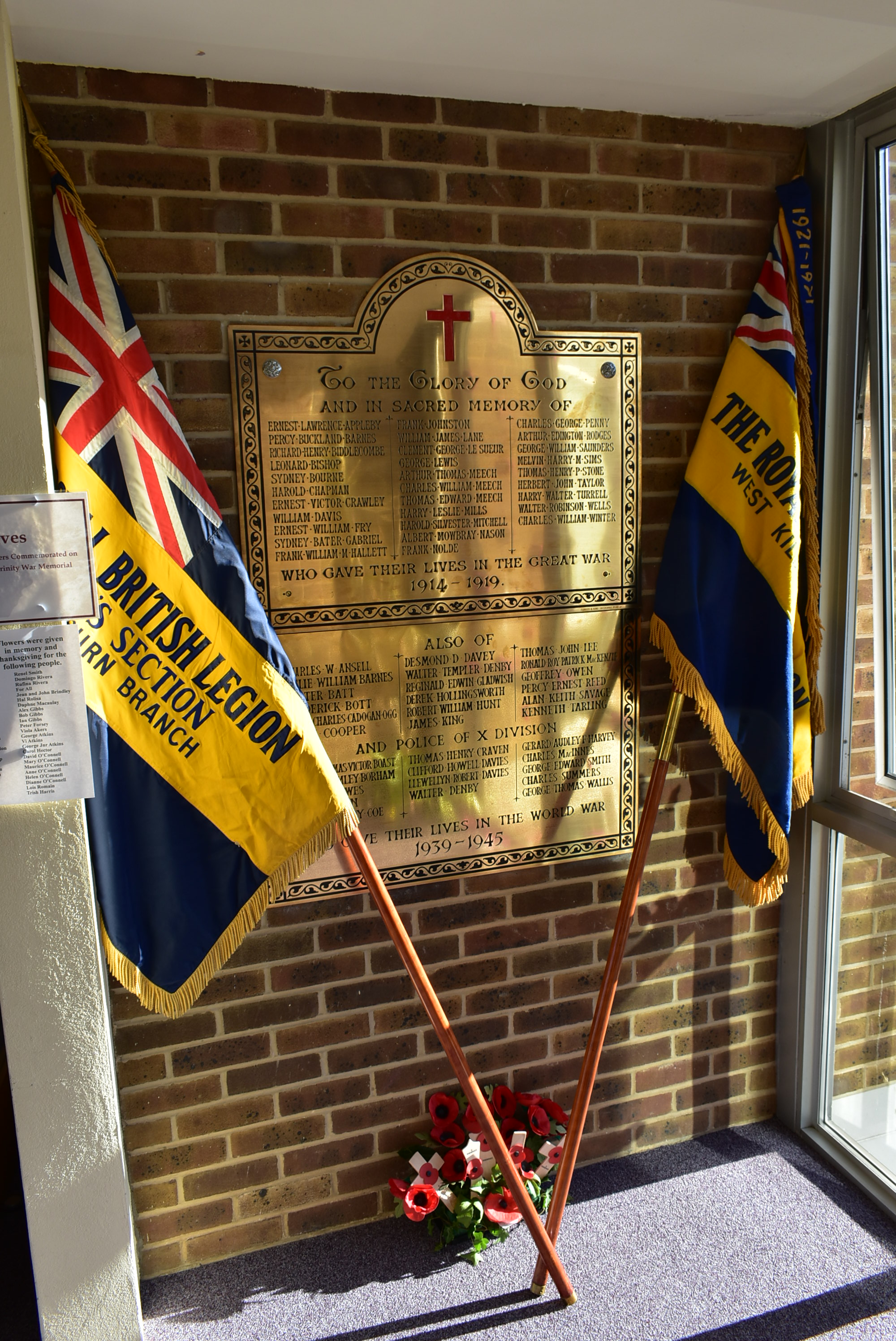 We used this plaque as the basis for our own four-year commemoration of WW1, commemorating the lives and deaths of those 31 men both as an act of remembrance and as a way of illustrating St Anne's unique position in the community then and now.  A small team of people, led by Steve Crabb researched not only these names but the history of Queen's Park from 1914-1918.
This culminated in the materials which can now be viewed at http://31lives.com
In addition, 4 weeks of installations and events were held at the church to consider the impact this period had on our collective history.
Some of this material can be seen in the links and images below: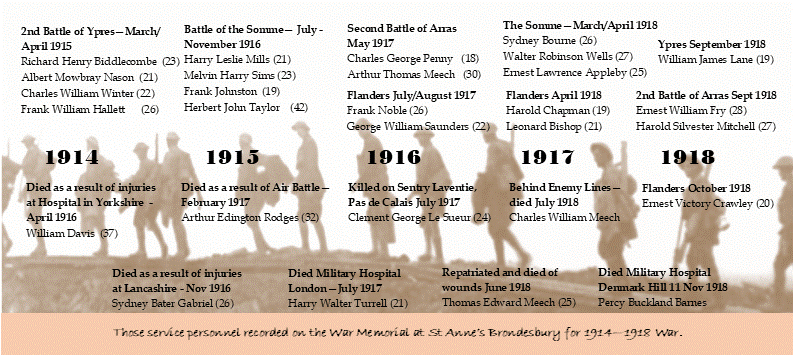 The History of Queen's Park material can be viewed on here – History of QP
A Summary of the 31 lives recorded on the War Memorial are available in the following links:
31 lives – memorial posters – final – 1-16
31 lives – memorial posters – final – 17-31