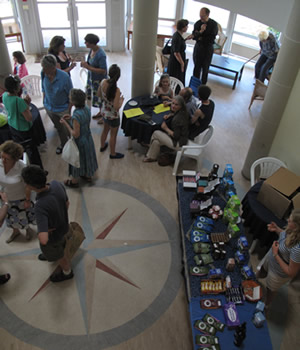 Alongside Christian worship and church use and activities, including the work of London Inter Faith Centre, we are delighted to support and host many community initiatives.
Our buildings include a range of types of spaces – and these are regularly used by weekly groups of varying sizes and kinds, from 12 Step weekly groups to monthly groups (such as residents` associations) to one-off or occasional meetings.
Further details and enquiries – 020 7604 3053
or email the centre manager at bookings@stannes-and-standrews-nw6.org.uk
Current list of User Groups:
Please contact groups directly to find out more about their classes.
Monday
10-Noon Monkey Music for Toddlers
3.30-7pm Kumon Maths
7-9.30pm Pilates
Tuesday
10-11 a.m. Montessori Babies
7-8pm Narcotics Anonymous
7.30pm Kaleidoscope Wind
7.30pm Baby and Bump
Wednesday
9.45-11. 45 a.m. Sing and Sign
10am Meditation
7-9pm Yoga
Thursday
10-11 a.m. Montessori Babies
10am-Noon Nonesuch Orchestra
3.30-7pm Kumon Maths
6.30-8.00pm Christian Zen meditation
7.30 p.m. Queens Park Residents` Association (monthly)